Scrutico 2.1 (french only)
January 2004 / 532 Kb

Présentation




Scrutico allows to scan a directory to extract all icons present on your computer in the form of
files (ICO) or of resources (EXE, DLL, ICL). Then, it makes it possible to export them to format
ICO, BMP, GIF transparent, TIFF or Targa. You can also integrate them in your short cuts, your
programs or your Web pages.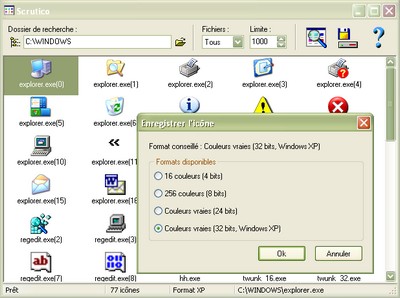 Tip




Try to scan Windows and System32 directories, you'll be surprised by the number of icons hidden
in your computer !