Hi,
Perhaps, it happens that you take some group photos,
or a solo portrait on a well appreciated background,
and you realize with horror that one or more characters
had shut one's eyes tight.
Fortunately you have been far-sighted, and thought about doubling the catch,
or you have the chance to get a portrait of the same person,
in another context with a different background,
but with a lighting and an attitude quite close to the picture you want to enhance.
Well, I fairly like the background of the photo on the left and I will try to replace the face
of the anchorwoman, for the one of the right photo, which is much more to his advantage.
. . .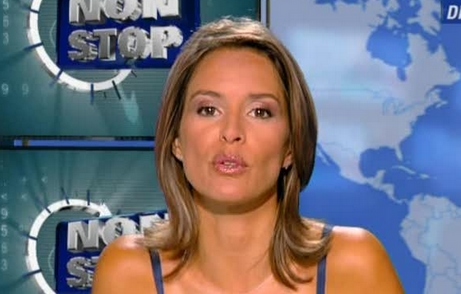 Following this tutorial for PhotoFiltre Studio :
http://jptom.free.fr/Tuto_En.html#YeuxMiClos
here is something you can get :
Keywords for research : closed half-closed half change open eyes